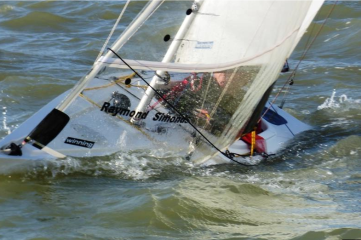 Development 18 has won every trophy at least once on the
illusion diary (Bembridge) - guaranteed to fit to the illusion
class rules.

MONOFILM -DEV18 great value for money - top performance -
delight to use - exceptional vision - can be used in all conditions
(although very noise above 18 knots) you can upcycle the forestay
wire and recycle the monofilm. Comes with an option of your name
on the sail.
No bag included they don't need one in the most part.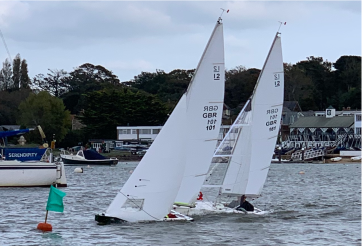 DACRON - Dimension Polyant 180 HTP (about a 3.9oz) -
Highest Quality fabric chosen for its lasting performance
and durability (has a rip-stop finish see pic)
Comes with a large window & bag.

Which Jib to choose see guide below...
1) no existing sails and buying one jib = Dacron Dimension Polyant
2) have existing sails but time for a new one = monofilm
3) budget for two jibs = monofilm and one dacron, this combination
will last longer than two sails (use Dacron above 18 knots - this
is a testament to how good Dimension HTP+ is)